Member Log in
Edition Electronique
Vol. 10 • No. 26 •
Du 4 Jan au 10 Jan 2017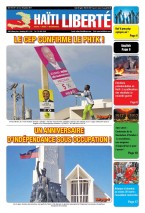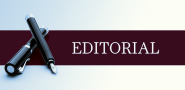 DONATE TO HAITI LIBERTE
Pour soutenir Haïti Liberté
To support
Haïti Liberté
---
---
Si vous êtes sur cette page, ce n'est probablement pas par hasard.
If you are on this page, it is probably not by accident.

Alors merci d'y avoir songé, c'est déjà trés sympa.
So thank you for thinking of us, it's greatly appreciated.

Pour effectuer un versement
d'un montant de votre choix via PayPal :

To contribute an amount of your choice via PayPal,
click the button below:
---
Merci pour votre confiance.
Thank you for your faith in us.

Si vous désirez effectuer un versement par cheque banquaire sans ouvrir un compte de PayPal, il vous faudra cliquer sur le lien "Continuer" mentionné sur la page d'accueil PayPal comme indiqué dans l'exemple affiché ci-dessous :
If you want to make a payment by bank transfer without opening a PayPal account,
you will have to click on the link "Continue" at the bottom of the PayPal homepage as indicated in the example shown below.